The Lusadaran Armenian Photography Foundation, founded by Vigen Galstyan and Art Ghazaryan to preserve and advance the Armenian photographic arts tradition, has already taken giant steps in the research, preservation and promotion of the work of Armenian photographers across the world. We spoke with co-founder Vigen Galstyan to find out more about their work.
Could you briefly tell us about yourself, and about any preliminary sign of your present day involvement with Art?

I was born in Armenia in 1981 in the provincial town of Artashat. My interest in art developed very early and I have a hazy memory of me covering the walls of our house with my mother's lipstick while I was three or four year old. In the 1990s my father decided to relocate the family to Moscow and then in 1996 to New Zealand.  After high school we moved again, this time to Sydney. At the time I had become completely enamoured of cinema, having decided that it was the medium that would allow me to put all my interests into one form. It was also in Auckland that I first experimented with photography.
I took my Bachelor's degree at the University of Technology, Sydney. After I graduated I decided to return to Armenia to make a film, or rather, films. After a number of failed experiments I had to admit that I was not ready for a career in cinema.
In 2005, while in Armenia, I met Melik Karapetyan, a true devotee of cinema who was running a film program at the National Gallery of Armenia. Our biggest project was the exhibition of Armenian film poster art, which took place in 2006. It was my first curatorial effort. The exhibition was a great success.
This positive experience eventually led me to think that I could have a career in curating.  In 2010 I entered the Master's program in Art Curating at the University of Sydney, and by the end of year was working at the photography department of the Art Gallery of New South Wales as assistant curator of photography. I applied for the PhD degree at the University of Sydney with my research project on 19th century Armenian photography in the Middle East. By then I had decided to concentrate seriously on photography as a curator and an art historian. Concurrently, in 2011, I decided to launch 'Lusadaran' publicly after meeting Art Ghazaryan who became the co-founder of the Foundation.
What is a good definition of the Lusadaran phenomenon/concept?
'Lusadaran' is best defined as a private collection and a public research project dedicated to the collection, study and preservation of photography with a particular focus on Armenian photography. The collection of photographs that comprises the heart of 'Lusadaran' is my own. However, since launching 'Lusadaran' as a website, the research aspect has become public, with many people now able to engage with and contribute to our activities. I dare not call it an 'institution', as we don't yet have the necessary structures and means to turn the foundation into a proper research facility and a museum, but that is our ultimate aim.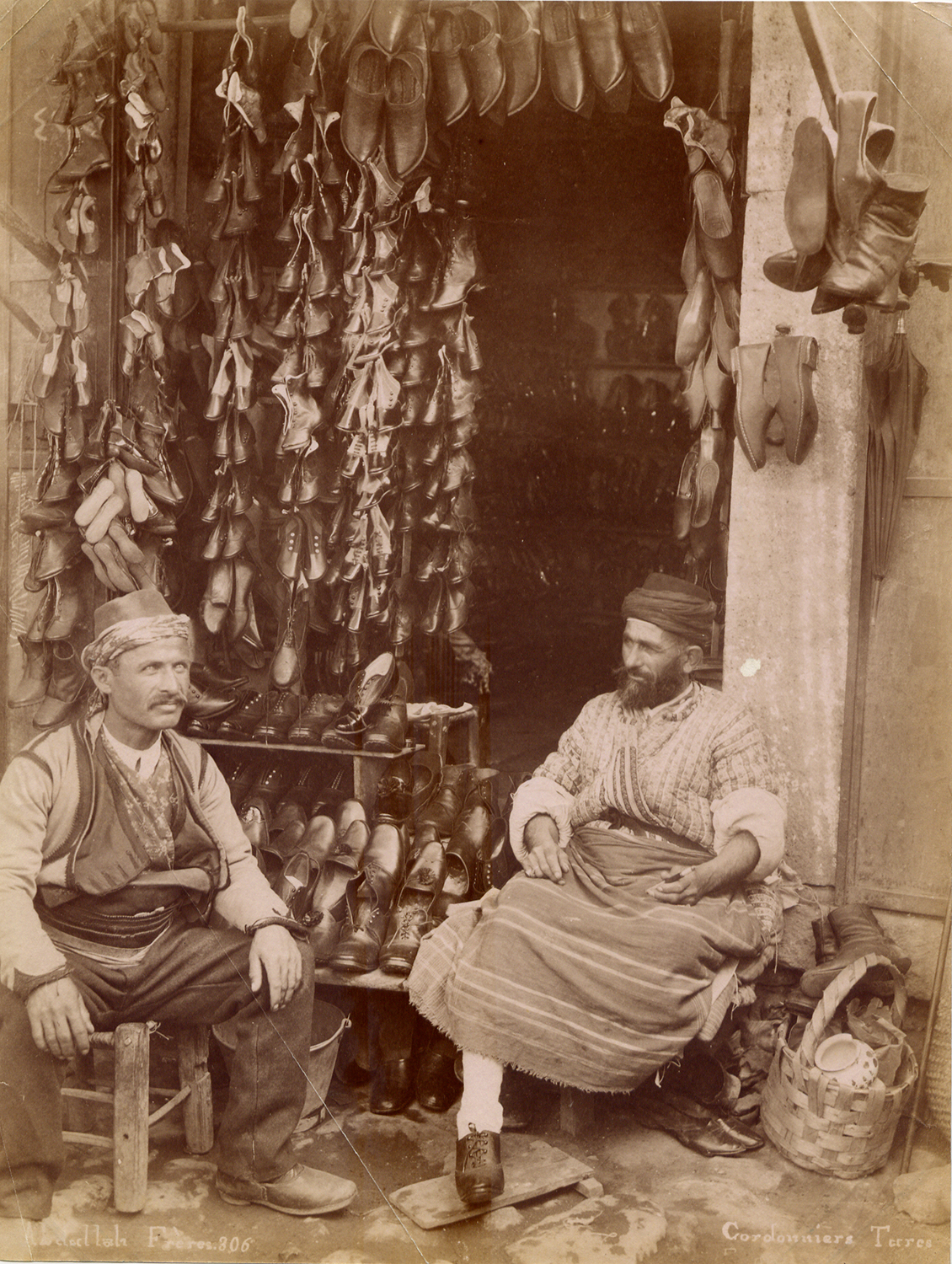 How did the idea of starting this Museum collection come about?
I had always been passionate about assembling collections. My continuing commitment to research the murkier corners of Armenian art history made me think about the absence of photography from all forms of histories of Armenian culture. There was not a single publication, not a single museum collection in Armenia or elsewhere that tried to address the medium in the Armenian context in one way or another. It was almost as if photography did not exist in the Armenian reality except as badly printed and rather bland imagery found in touristic albums, newspapers and a few journals. A photographer was not a very respected figure in Armenia.

So when assembling my collection I chose a different approach to photography, looking at it as a medium of cultural and artistic significance, rather than merely an 'objective' form of historical documentation. My first purchases were made in 2005 when I discovered eBay and the almost bottomless pit of the online collectibles market.
One day I came across a listing of black and white glass-plate negatives from the 1930s and 40s made by the noted Egyptian-Armenian photographer Aram Alban. I managed to get a couple of dozen of original negatives and a few vintage prints.

My excitement about the negatives soon faded as I realised that even if new prints could be made from them, they could never come to fully representing the photographer's intentions, methods and style. A negative is never a finished work; it is simply part of the process towards the final image. Also, as so often happens with commercial studio photographs, it was never exactly clear who took these photographs. Was it Alban himself or one of his assistants? The photographer had branches in Paris, Brussels and Alexandria. Obviously he couldn't be in all those places at once! It took me a while to understand that photography cannot be understood and be classified along the same lines as other fine art mediums. It requires a much more open-ended approach.
Almost from the beginning I decided against collecting solely work by Armenians. I was interested in photography at large and in order to understand what role the Armenians played in the history of the medium, it was essential to present it in the framework of international photography.
At the same time, I was also intrigued about what contemporary, younger photo-media artists were doing in Armenia and elsewhere. I'm continually fascinated by the relationship of contemporary art with historical legacies and how traditions and movements come to be formed. At the time I found myself in a period that saw a revival of photography amidst Armenian practitioners, particularly after the advent of digital cameras and web-based platforms. You have to understand that all of this took place in a milieu that lacked any kind of institutional support – no schools, museums or private galleries that dealt with photography as art. So many of these younger Armenian artists were working in a kind of information vacuum. They had no visible photographic tradition that they could relate to and no educational systems that could give them the tools or financial aid to compete on an international stage. Nevertheless, the work they produced showed great promise and I wanted to support this young generation by any means that were at my disposal.
It was this combination of factors that eventually led me to launch 'Lusadaran' as a kind of virtual museum and research centre. The collection was not very big, but I already had a sense of how far it could develop and decided that it was better to strike now rather than later. Together with Art Ghazaryan, we drew up a blueprint of what eventually became the 'Lusadaran' site and it went live in 2011. In the same year I also organised the first exhibition under the foundation's aegis. It was a large group show of contemporary Armenian photography called 'Industrial Symphony: Photography and the Industrial Age', held at the Armenian Centre of Experimental Art in Yerevan.
What is the urgency about collecting the work of Armenian photographers?
The primary urgency is one of preservation. Photographs – whether analogue or digital – are fragile things. A little bit of damp or sun exposure and, in the case of digital photographs, a failed hard drive, is all it takes to wipe out entire archives and collections. Considering the fact that at this very moment not a single state institution is involved in collecting and preserving photography as an artistic medium, the problem becomes explicit. In the short period that I have become involved in the area, I've come across dozens of privately held photographic archives that are on the brink of total destruction or are being dispersed by heirs who don't really understand the cultural value of what they have inherited.
Our failure to properly evaluate many aspects of the Armenian cultural heritage has led to a certain cultural amnesia. And this applies not only to photography but also other areas such as architecture, design, fashion, cinema and so on. 'Lusadaran' is an attempt to redress this lack in some way. But the truth of the matter is that no private organisation, without serious financial means can take up this enormous task on its own. Even if it's just in the area of photography.
It is imperative that work on the study of Armenian photographic heritage takes place at this very moment when we are in the process of re-evaluating our entire conception of national art and what constitutes 'Armenian' art in general. Photography, alongside other cultural forms of production should be a vital part of this discussion.
Also, we are witnessing the rise of a new generation of post-Soviet Armenian photographers who are making works of considerable importance. Again, nobody is there to collect this work and preserve it for future generations. Nobody is there to provide some guidance and support for the development of their artistic careers. Finally… nobody is there to simply give some sense of value on what these documentary photographers and photo-media artists are doing. Even the field of 'contemporary art' is ineffectual in this regard since contemporary art itself is in dire position in Armenia having no dedicated state or private museum that could collect, study and publish the art of today. A few independent centres do exist, but their activity is limited to providing a couple of rather uninspiring exhibition spaces. I won't even talk about government support. As I see it – it is non-existent.
So the urgency is not just about the archival preservation of photographic heritage. It is about how cultural legacy informs contemporary practice and our understanding of ourselves as individuals and as a modern nation.
On the other hand, we see the work of Armenian photographers who worked in the Ottoman Empire and later, in the Diaspora generating a lot of interest amidst museums, collectors and scholars in Turkey and other Middle Eastern countries like Egypt and Lebanon. The work of these photographers is often presented in the context of Ottoman or Arab modernity, as it rightly should be, but a vital part of their legacy – their experience as Armenian practitioners in centres of Diasporan culture – is being left out of the picture.

So this then creates a different sort of urgency. It is a matter of healthy cultural politics that we recognise and evaluate this heritage, which is increasingly accepted as being of international significance, albeit not so much by the Armenians themselves. 
How easy has it been to find traces of these photographers? How do you actually find out about them? Perhaps you could also say a few words about search engines and technology that did not exist a couple of decades ago.
When I started working with Armenian photography in the early 2000s, there was literally no ready source of information that I could access.  Information was scattered in bits and pieces, here and there. After 'Lusadaran' was launched online, people got in touch with us via the website as well as social networking sites like Facebook. A lot of the times information about this or that photographer came directly from the heirs who had seen photographs on our website, which were taken in the studios owned by their parents or relatives. Such first-hand primary evidence is invaluable since accessing information about any of these photography studios is a nearly impossible task considering how little of their archives have survived.
A lot of new information came to light when I started doing research in various archives in Armenia and Europe for my PhD. It was not simply a wealth of information that was uncovered, but a whole new world. A completely unknown cultural horizon slowly came into focus.
How do you fund the financial means to look for, find and travel to get hold of parts of this work?
The acquisitions are generally made by my own (very small) financial means.
Donations play a major role and since the launching of 'Lusadaran' we have received very considerable gifts like the collection of vintage prints by German Avagyan given to us by the photographer himself and then, separately by the 'Cultures in Dialogue' Foundation.
In Armenia, significant works are being produced and I have made a concentrated effort to collect the best of what my own generation has to offer. I am familiar with many of these practitioners and they understand the importance of this endeavour, so they have been extremely generous in supporting Lusadaran by donating their prints to the collection. These include noted photo-media practitioners like Karen Mirzoyan, Nazik Armenakyan, Svetlana Antonyan, Anahit Hayrapetyan, Anush Babajanyan and also Samvel Saghatelyan. Whenever possible, I do try to make small purchases – particularly from talented younger artists who don't as yet have an established career or any kind of visibility. I should point out that we don't just take any donation into the collection. The integrity of Lusadaran's standards of collecting is very important to me.
These gifts and purchases are important not only for the continuing enrichment of the collection, but also for creating a historical institutional framework in which contemporary photographic practice can be seen and understood. I do hope that with time, the foundation will have available resources to support living artists by establishing an acquisition fund for contemporary photography.
What do you envision as creative success, as the ultimate goal for Lusadaran as a concept?
The success of 'Lusadaran' depends on how far we can take our initial aim of institutionalising the organisation. Conceived as a research, exhibition and preservation centre, 'Lusadaran' ultimately needs all the structural gears necessary to make it into a 'real' centre. Yes, we already collect, preserve, exhibit and will soon begin publishing. 'Lusadaran' has already organised three exhibitions and is currently preparing a major retrospective show and a publication dedicated to one of the major figures of post-war Armenian photography, Gagik Harutyunian. Future exhibitions on Hovhannes Kurkdjian, Gabriel Lekegian, the Abdullah Frères as well as contemporary documentary photography are being planned.
But this is nowhere near enough to what ultimately needs to happen: to turn 'Lusadaran' into a proper research facility and a museum. A dedicated space is required for the exhibitions and for housing the collections, the archive and the library so that people can have direct access to both the information and the art works.
It is still a dream of course. A centre like that requires not only funding, but also trained staff.
Naturally, I would love all of this to take place in Armenia. This is really where it is needed most. But, I guess we just have to wait for slightly better times to come.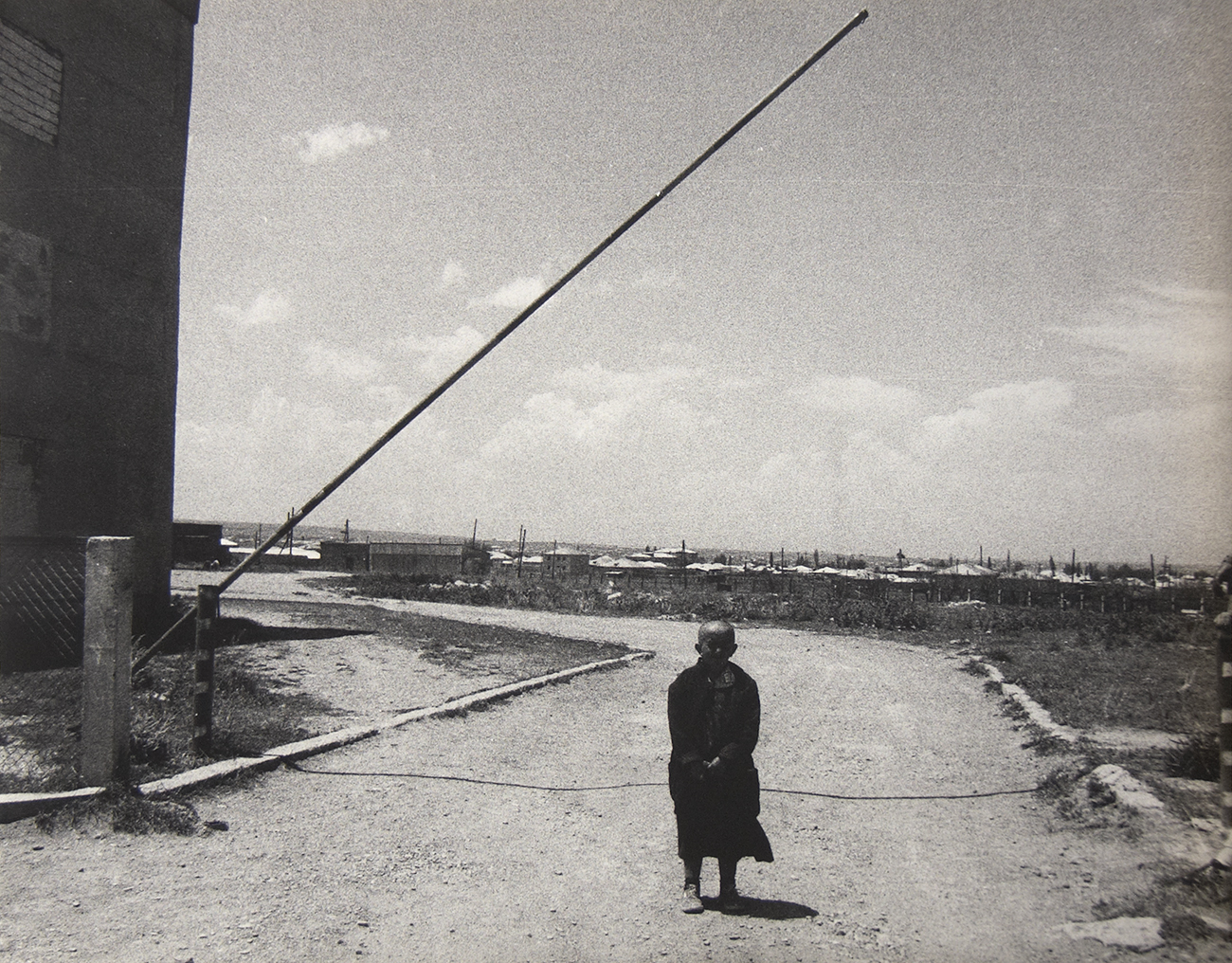 'There was rarely a sense of a photographic community among Armenian photographers'
Perhaps you can also say a few words about Armenian photographers and their value in world photography history.
Armenian photographers are a curious bunch. We've had a pioneering role in the development of the medium in the Middle East since the 1860s. So many brilliant photographers have emerged in almost all the centres where Armenians had communities. In Constantinople, Beirut, Cairo, Alexandria, Tiflis, Tehran and so on. Yet there was rarely a sense of a photographic community formed anywhere. Until the 1980s it was seen as primarily a craft and a business. Photographers tended to keep their professional secrets and especially their clientele to themselves. It was and still remains, a highly competitive area. But this lack of unity and dialogue in a sense was one of the reasons that photography never really achieved the status of a serious art form amidst the Armenians until the 21st century.  Hopefully, as 'Lusadaran' grows and becomes more established, it will finally be possible to establish a dialogue between what the current generation is doing with the legacy of their predecessors.
Of the work you have come across, which one or which photographer has really impressed you and why?
Amidst my encounters with young Armenian photographers women impress me the most. They come to the medium from left of field, with a kind of recklessness and bravery that is quite astonishing. Throughout the nearly 140 years of Armenian photography's history, women were excluded from this practice and today, it is their time to stake a claim. 
Click here to access the Lusadaran Foundation web site.