In Nice, during Bastille Day celebrations, a truck rammed the crowd gathered for the celebrations. In the attack, 84 people were killed and 100 people were injured. It is claimed that the attacker is a 31-years-old French citizen of Tunisia origin.
Last night, 84 people were killed in the attack during Bastille Day celebrations. 20 people are gravely injured. Mayor of Nice declared that 12 children were killed. 

French authorities announced that the attacker is killed. It is claimed that the attacker is a 31-years-old French citizen of Tunisia origin.
Firing into the crowd
People gathered in Promenade Des Anglais street for watching the fireworks as part of Bastille Day celebrations and a truck rammed this crowd. It is stated that the truck drove 2 kilometers into the crowd. There are witnesses who claim that there was also firing into the crowd.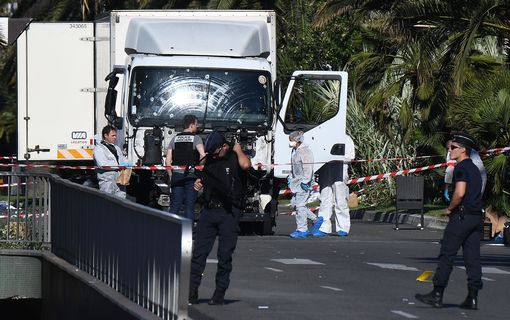 Hollande: state of emergency will be extended
French President François Hollande announced that the state of emergency will be extended for 3 months. "Under these circumstances we must display caution. and we must work together, but we must during this busy weekend show care and attention for security. I will once again mention our highest military operation of security, which will now allow the mobilisation of 10,000 military officers across the country. This will cover all brigades of the police, who will be called from across the country, to the Nice region to assist their comrades. We will also pay much attention to tightening borders and I will now announce that the state of emergency which was meant to be lifted will be extended a further three months. Following this we will show real force and military action in Iraq and Syria."
"The attacker is of Tunisia origin"
According AFP, the attacker had a Tunisian ID card. While the name of the attacker is not revealed yet, it is stated that his name is not included in the list of 10,000 radical Islamists by French intelligence. He has a criminal record stating that he has violent tendencies and gun. According to the French police, the attacker was acting independently.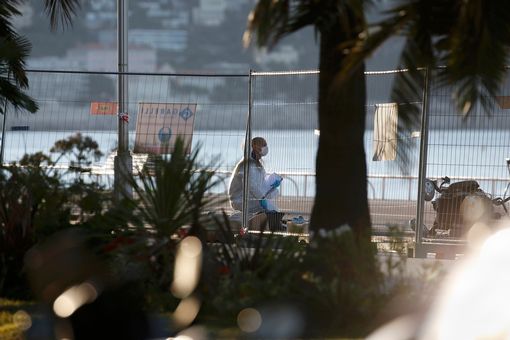 Reactions
There are worldwide reactions against the attack. Turkish Prime Minister Binali Yıldırım shared a condemnation message in French via his Twitter account. He wrote, "Terrorism is a crime against humanity. We severely condemn this bloody attack."
US President Barack Obama said that the attack in Nice was "a horrific terrorist attack". He also said: "We stand in solidarity and partnership with France, our oldest ally, as they respond to and recover from this attack."

Republican presidential candidate Donald Trump postponed his press conference, in which he was planning to announce his vice presidential candidate.
Speaking on behalf of the new English Prime Minister Theresa May, a spokesperson said: "We are shocked and concerned by the scenes there. Our thoughts are with all those affected by this terrible incident on what was a day of national celebration."
President of the European Council Donald Tusk wrote on Twitter: "Tragic paradox that the subject of Nice Attack was the people celebrating liberty, equality and fraternity."