Protests are staged in Ankara, Istanbul, İzmir and Antalya, after HDP MPs have been detained. The security forces attacked the protesters.
There are protests in Esenyurt, Esenler, Bahçelievler, Sancaktepe, Zeytinburnu, Bakırköy and Üsküdar districts of Istanbul. 

According to Cumhuriyet, the police forces attacked the protesters in Esenyurt with teargas and rubber bullets.
The police also attacked the protest in Kadikoy.
The protest continues in front of HDP Istanbul office. While the police forces order the protesters to break up, people still wait with posters that read: "MPs represent my will, don't touch my will." Police forces attack with teargas.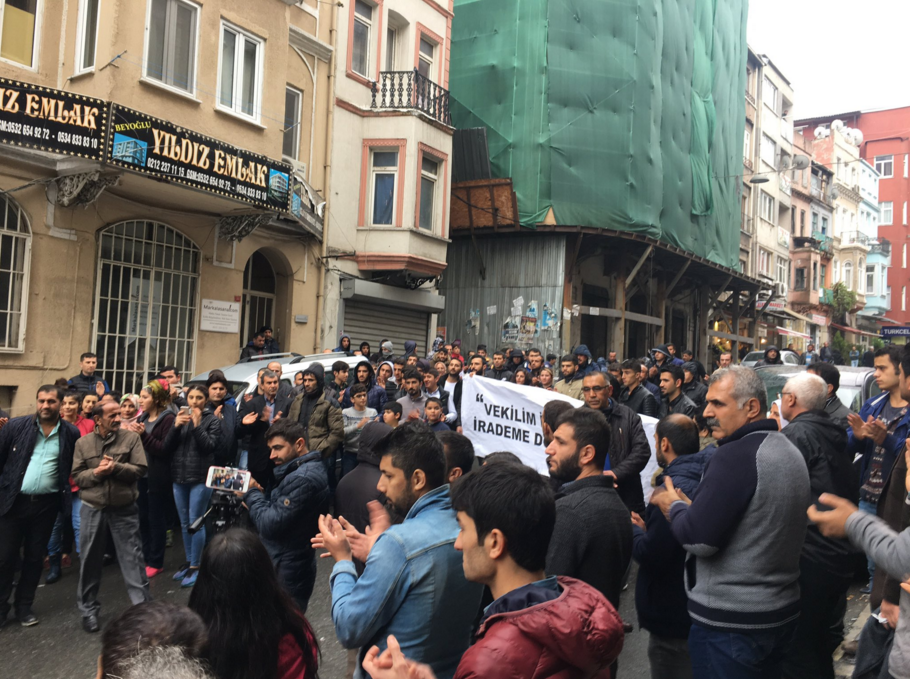 In Ankara, police attacked the protesters, including the chairs left-wing trade unions Kani Beko and Lami Özgen. The police detained some of the protesters.
A group of about 250 people gathered in Izmir for protesting the detentions. They carried posters that read, " MPs represent my will, don't touch my will" and shouted slogans such as "Kurdistan will be the grave of fascism" and "Stand in solidarity against fascism".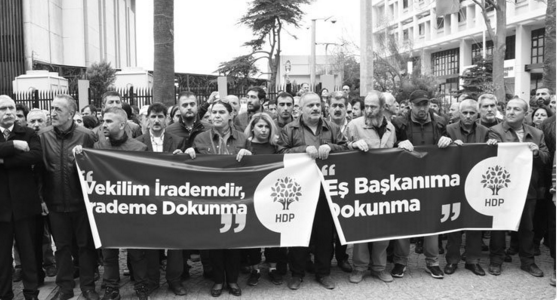 The group wanted to stage an indefinite sit-in protest. However, police ordered them to break up after the press statement. HDP İzmir Provincial co-chair Güleryüz read the statement: "The ones who have been threatening us with detention and imprisonment should know that we have been resisting for 40 years and we can resist for another 100 years if necessary."
In Antalya, police attacked with water-cannon and teargas. 5 people have been detained.