Last night, after the election result was unofficially announced, the chairs of 4 parties in the parliament made statements assessing the results and their position.
Davutoğlu's victory speech

Davutoğlu, in his victory speech that he gave in Konya, said the following:
"We have never turned our back to you. May God bless you for your support even in the hardest times.
May God bless our sisters and brothers who have a part in this victory. This is indeed a day of celebration, but it is also a day of modesty."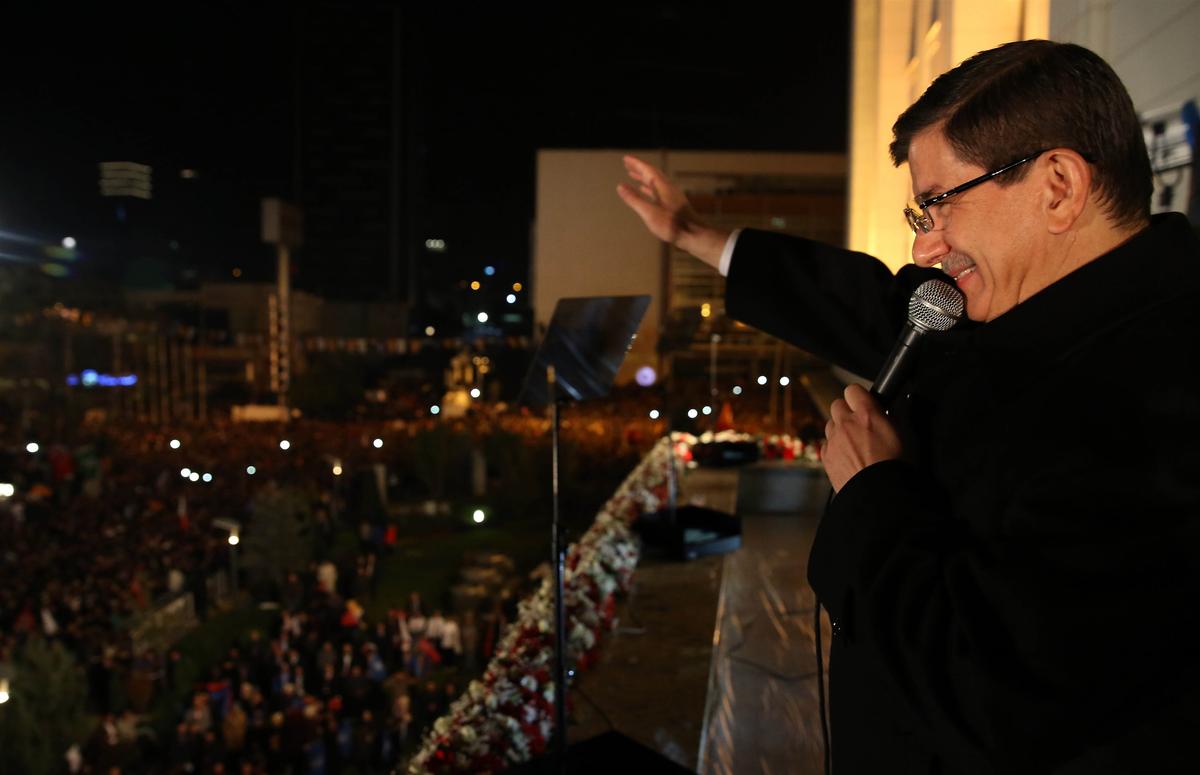 Kılıçdaroğlu: We don't consider ourselves successful
Assessing the election results on CHP headquarter, Kılıçdaroğlu said that they don't consider themselves successful, even though their votes are increased.
Here are Kılıçdaroğlu's statements:
"Turkey went to election under extraordinary circumstances. Between June 7 and November 11, extraordinary events took place. During this process, almost 400 people passed away. Terror and security of life and property outweighed everything.
We respect the result just like we did on June 7, nobody should doubt that. Our voters are content with our party program and this indicates that the change in CHP is positive and we will continue changing.
The ones who are in power represent force and the sense of the community represents the law. If the force overrides the law, oppression emerges. And this damages our democracy. All rulers should respect the rule of law principle. If we are to develop our democracy and constitute the equality of men and women, the power shouldn't be arrogant. Our citizens should know that we will watch this process closely. That is why we have a heavy responsibility. Nobody should consider oneself above the law. Power's turning into oppression is a serious danger. We have always taken side with the wronged ones and we will continue to do that, because it is one of the essential ways to preserve the rule of law.
We don't consider ourselves successful though we have more MPs in the parliament now. Coming to power is the measure of success. However, the circumstances were extraordinary. Only in Ankara bombing, 102 people were killed. Since June 7, almost 400 people died. We went to election under extraordinary circumstances and this is the result.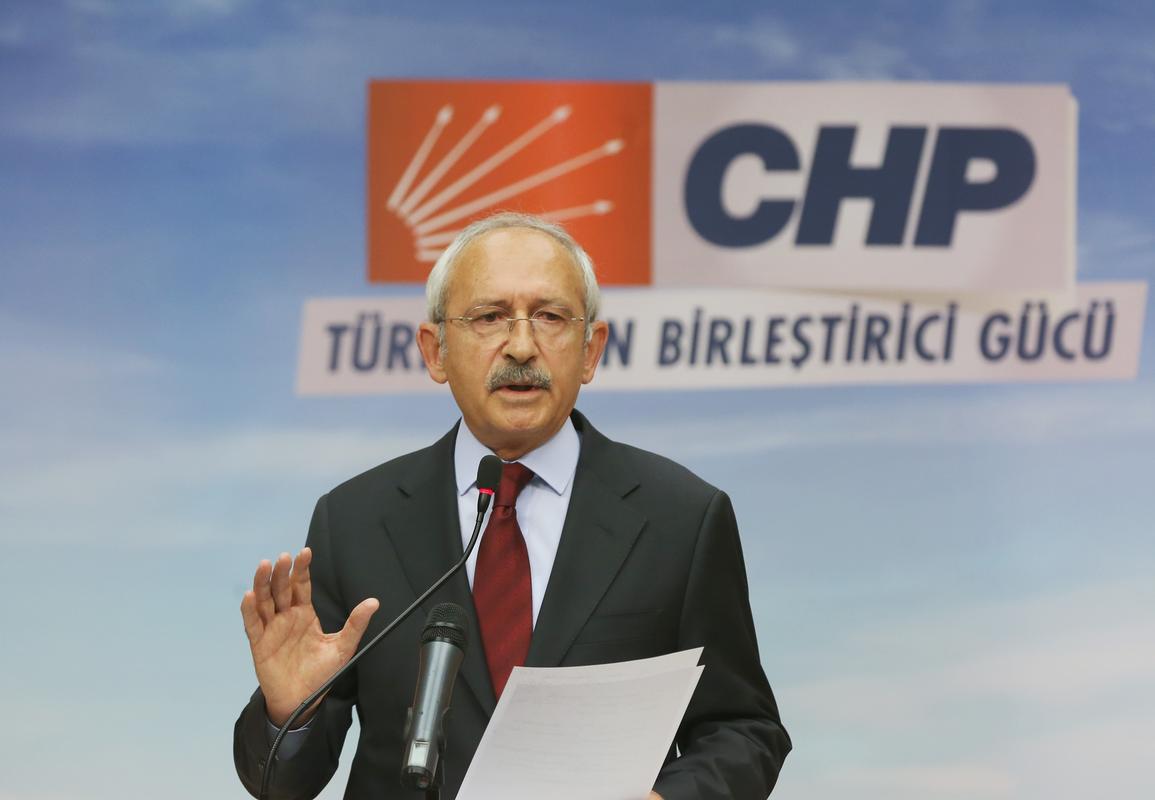 HDP's first statement after the election: Our peace policy will continue
Co-chairs of HDP, Selahattin Demirtaş and Figen Yüksekdağ, stated that the election was hold with "massacre policy and oppression" and they will criticize themselves in the forthcoming days.
Speaking first, Figen Yüksekdağ said:
"AKP intensified its polarization policy before the election. Our party is the one that went through the hardest times during this process. So, for us, the process after the election on June 7 was a time that we worked under unequal and unjust conditions. Discrimination and oppression against us is increased.
In the last 5 months, 285 citizens died because of clashes and massacres, most of them were from Kurdish cities. Our party buildings and administrators were attacked. During this process, 500 party members were arrested. 190 party buildings were raided. Government wanted to take advantage from the tension and violence. We are the third party in the parliament now and this is the success of the ones who worked under these circumstances.
Comparing to the result of the election on June 7, there is a decrease of course.  We will discuss this in the party, we will criticize ourselves.
We commemorate our loved ones who died in Ankara and everywhere with respect and gratefulness. We will maintain their desire for democracy and peace."
After Yüksekdağ, Selahattin Demirtaş also made some statements:
"As Figen Yüksekdağ said, it wasn't a free, just and equal election. We got the 11% of the votes in a great uproar without being able to conduct an election campaign.
We have lost 1 million votes, but HDP didn't collapse in the face of this massacre policy. New parliament will face with major problems. Though AKP has the 50% of the votes, nobody considers it as a cause of celebration. Majority of the society is on the ragged edge. They are afraid, because they don't know how far AKP would go, but they have us. We will continue to fight for the future of Turkey.
We will stick to our principles in the parliament and continue to demand a democratic and civil reform and peace.
We are grateful to all our friends who observed the voting process. The lives of the ones who were killed in this process are important than everything, so we would rather not to be in the parliament, if it would save them. We commemorate them with gratefulness."
MHP chair Bahçeli: AKP didn't want a coalition and distorted the people's will
MHP's votes decreased dramatically and its chair Bahçeli made a written statement. After the result was announced, it was thought that Bahçeli will resign, but MHP staff denied this.
Here are the highlights of Bahçeli's statements:
"Our people let AKP to come to power alone. On the other hand, MHP stood firmly and got the chance to be a part of the parliament once again, though the MP number is not enough.
AKP didn't like the result of the last election and enforced an early election. A corrupted political party came to power again and this should be assessed carefully.
AKP was afraid to form a coalition and led to country into a dead-end; it is obvious that they triggered the fear; they used threats and blackmailing as weapons.
This result doesn't mean that AKP will get away with all those corruption, violation and crimes. We know that AKP won't provide stability; on the contrary, they will cause more disasters and problems.
This is not a victory for AKP; there is a society that was threatened by terror, intimidated by suicide attacks and inhibited by antidemocratic practices."